What's up with that?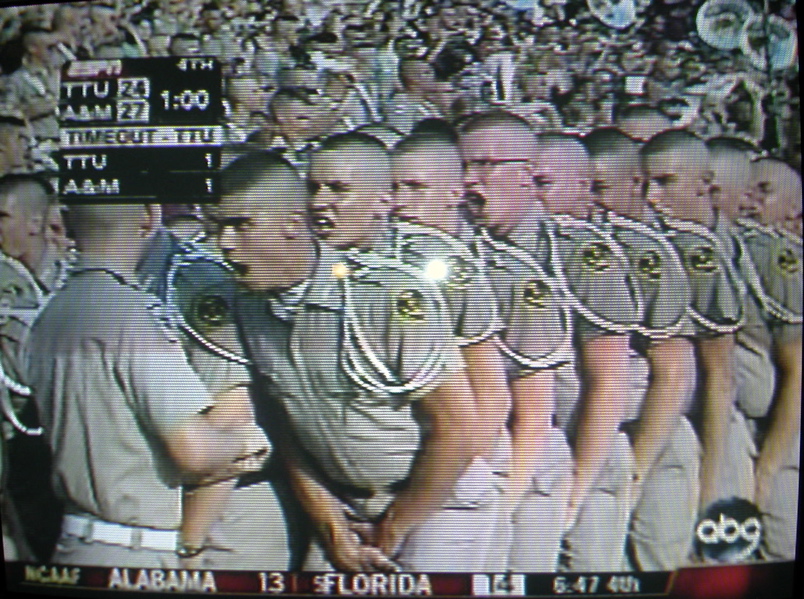 This "ritual" of the Texas A&M Corps of Cadets was aired on national TV at around 5 p.m. last Saturday. It reminds us again of the saying, "Texas A&M — where the men are men and the sheep are scared!"
Millions of children were watching!
How disgusting! "Indecent" does not even begin to describe this sordid scene. It's not just the Congress.
It makes sense, in a perverse sort of way, that 99 percent of Aggies vote Republican and that George Herbert Walker Bush's Presidential Library is on their campus.